Description
Black Aces Tactical Pro Series S MAX 12 GAUGE 18.5″ 6+1
You may know Black Aces Tactical for their not-a-shotgun shotguns. Now they're expanding their line of Pro Series semiautomatics with the new Pro Series S Max full-size semiautomatic shotgun. It sports a walnut grip and forend in your choice of natural or black finish.
The Turkish-made Pro Series S Max also ships with an additional birdshead grip. If you swap out the standard stock for the short grip, your S Max remains a shotgun (not a non-NFA firearm) due to its 18.5″ barrel.
Value. Quality. Realibilty. These are more than words at Black Aces Tactical Pro Series S.  This is a way of life.  Black Aces Tactical is proud to present the all new Pro Series S Max.  Much like our insanely popular Pro Series, the S Max delivers value for money while offering great flexibility.  This weapon comes with both shoulder stock and birds head grip!  And that's not black plastic furniture, it's black finished walnut!
FEATURES of the black aces tactical
Nickel Plated Bolt, charge handle, and release button
Shoulder Stock and Birds Head Grip Standard!
Chokes included (Benelli Mobil Style)
Receiver material – Aluminum
High on performance, right on the price, this 12-gauge defender is ready for action (black aces tactical shotgun)
Black Aces Tactical Pro Series S is a relatively fresh and still somewhat obscure manufacturer of defensive-oriented shotguns. That is not to say the company doesn't have some truly interesting platforms to consider should you be in the market for an all-around defender (and who isn't these days?). One area in which Black Aces has quickly carved out a prominent niche is in the "uncommon" or "non-standard" shotgun segment. We're talking about bullpups, "Shockwave"-style grip shotguns with sub-18-inch barrels, lever-action shotguns, and magazine-fed models. In short, if you're looking for a compact, high-capacity, home defense shotgun at an affordable price, Black Aces Tactical just may be able to punch your ticket.
Here, we're going to take a deep dive into the Black Aces Pro Series S Max shotgun.

The Black Aces Pro Series is a self-loading 12-gauge. The shotgun is supplied with both a standard stock and a pistol grip. It sports a nicely finished walnut grip and forend.  If you change the standard stock for the short grip, your S Max remains a legal length shotgun due to the 18.5-inch barrel.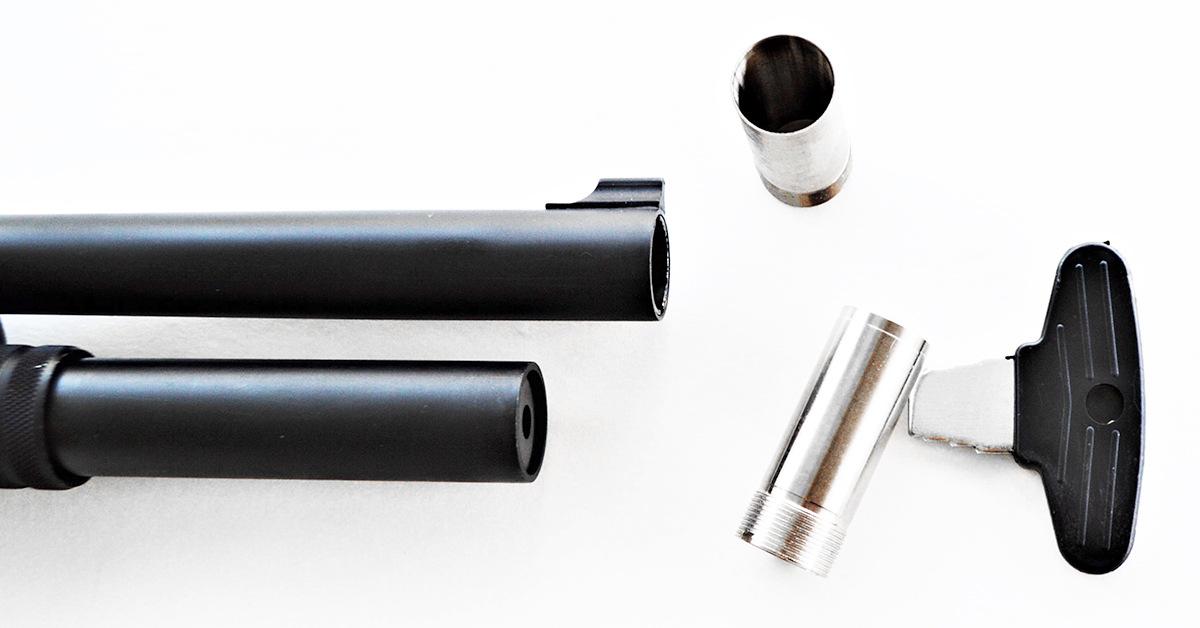 The shotgun comes with three choke tubes: open, modified, and full. They are not marked as such, but the choke is indicated by notches in the choke end as specified in the owner's manual. The owner's manual is detailed and easy to read, although those of you familiar with Beretta and Benelli products will find the Pro Series an easy transition.
The shotgun is made in Turkey. For some time, major Italian makers have contracted with Turkish manufacturers to produce many of the parts found in Italian shotguns. It was only a matter of time before the Turks entered the market with firearms of their own. Comparable to the Benelli/Beretta shotguns? I think I need a few thousand shells through the piece to comment with finality. So far, reliability and handling are comparable. The fit and finish are not quite Benelli, but then this shotgun costs half to a third that of the least expensive Italian shotguns. The quality of the wood furniture is excellent and up to anything on the market at twice the price.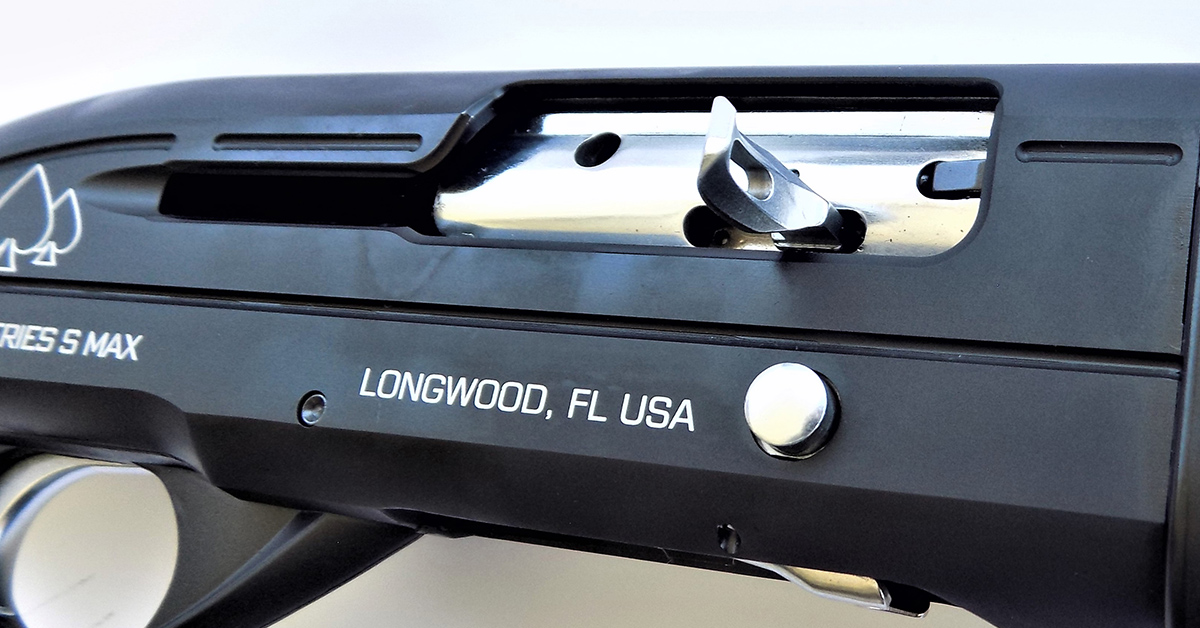 Operating the shotgun is simple enough. If you attempt to load the magazine without cocking the bolt, you may encounter some difficulty. Cock the shotgun by pulling back the bolt on an empty chamber. Load six 2 ¾-inch shotgun shells and then close the action by using the release near the trigger guard. The action will not feed on a cocked bolt. In other words, if you try to load a round in the chamber without firing, the magazine does not release a shell. Pull back the uncocked bolt to load the chamber. If desired, top off the magazine with another shell. This gives you a total capacity of seven shells. That should solve most problems!

The manual of arms is the same as the Benelli Super 90 and demands absolute familiarity if you deploy this shotgun for personal defense, but then this is true of any firearm. The shotgun features a crossbolt safety in the trigger guard. The safety is positive in operation. Some prefer a safety in the front of the trigger guard, some prefer the rear. I like the rear position, as I am less likely to sweep the trigger as I operate the safety. The bolt release is a large button located in the receiver under the bolt and is easily manipulated.
The shotgun features a front sight that is more of a ramp than a bead. It is useful for rapid acquisition of the front sight. Since most of my shotgun work is relatively short range and fast moving, this is a good choice for personal defense.
My home defense long gun is a shotgun. While the carbine is popular, there is nothing that handles as quickly as a well-designed scattergun. Some of my friends keep a properly set up AR pistol at home. They are deploying a firearm in some cases with about the same energy or less as a .30 carbine. I keep five shells at ready in the Black Aces shotgun. That is 45 buckshot pellets, and each load of nine pellets strikes the target simultaneously. Thus, I feel well prepared for whatever I may face.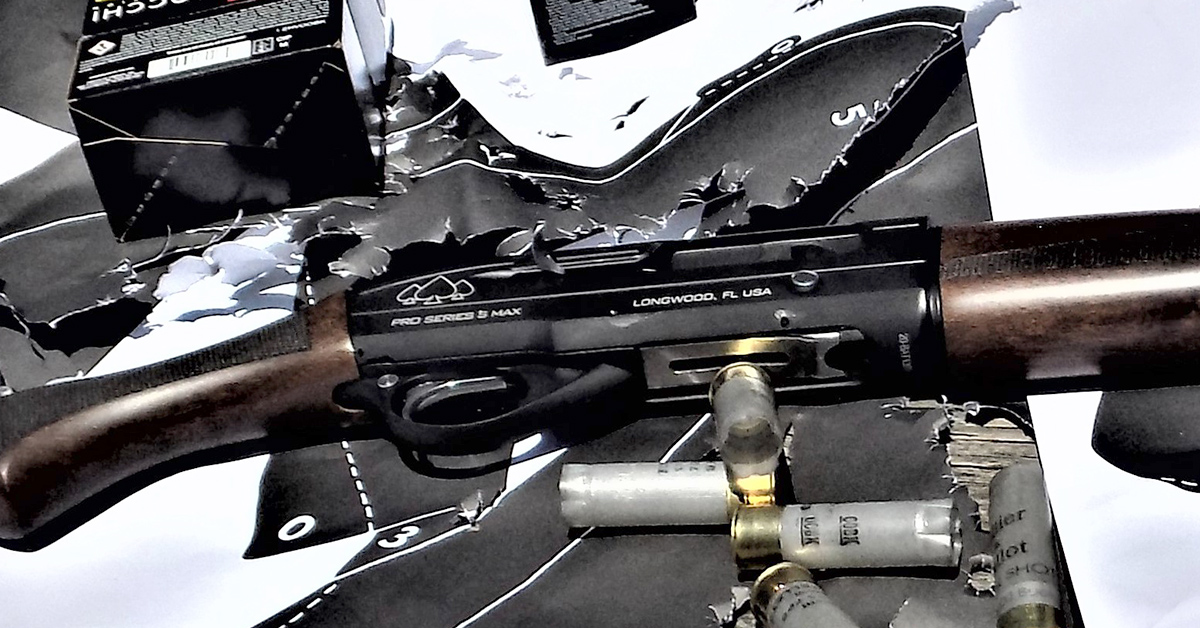 Since I own several shotguns with full-length stocks, I tested the Black Aces Tactical Pro Series S shotgun primarily with the pistol grip. After all, this would make the testing more difficult and would confirm reliability to a greater extent as I determine whether the action would feed, chamber, fire, and eject without the hard stabilization of a shoulder. Most of the loads fired were Fiocchi #00 Buckshot with a mix of #4 Fiocchi buckshot thrown in. I also fired the Hornady Critical Defense and Federal Flitecontrol Wad buckshot to confirm reliability. The Black Aces shotgun never failed to function properly.
Buy the Black Aces Tactical Pro Series S
I have been firing hard-kicking firearms for a long time. There is a means of achieving control with most any firearm and you simply must find it. I held the shotgun firmly by the end of the stock around the barrel and took the pistol grip and pushed forward. Control was excellent.
In fact, it was easier than I would have thought. Even after firing sixty full-power buckshot loads in a single outing, I was not rubbing my wrists or complaining. This isn't the shotgun to fire with short Magnums or three-inch shells, though, because things get gnarly with such loads. By quickly moving into a firing position with the shotgun held firmly and the barrel lined up in a triangle with the eyes and the target, I was able to sweep the center of the target with buckshot. The more I fired the surer I became—and I never missed by a wide margin.

The Black Aces Pro Series S Max (black aces tactical shotgun) shotgun gets a clean bill of health, and I would have to rate it a great buy. As for hunting applications, these are limited with the 18.5-inch barrel. Upland birds, quail, squirrel, and rabbit…sure…even hogs and deer at short range with the right load. It isn't a dove or duck gun, but then it isn't supposed to be. It's a defender and it is definitely suited to the task.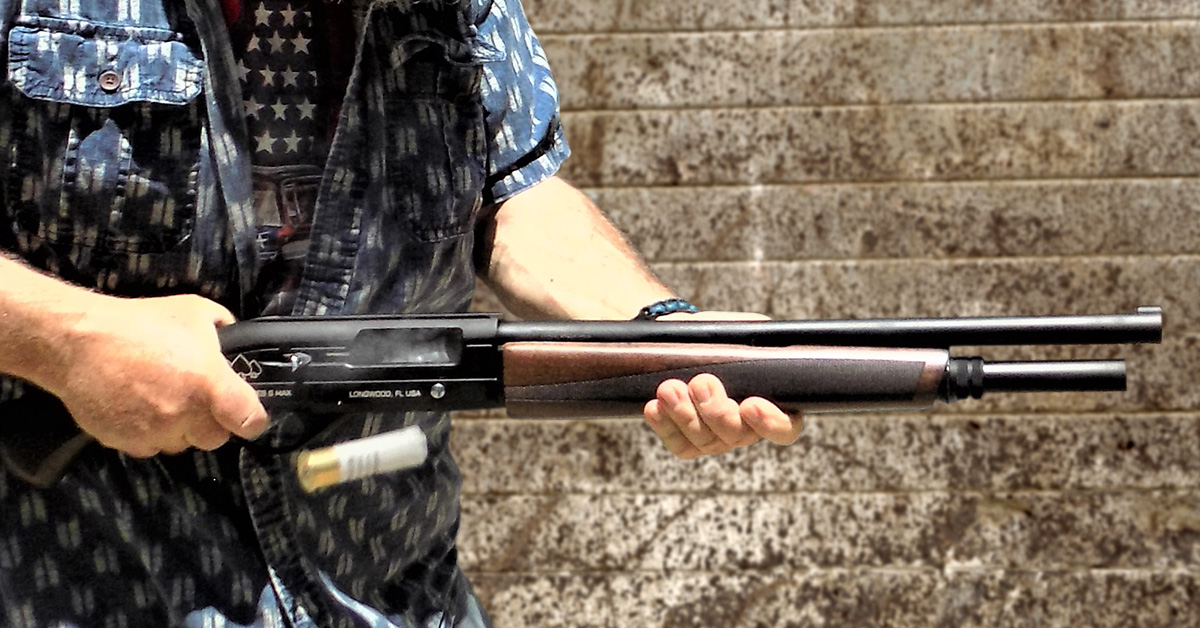 Black Aces Pro Series S Max Specifications
12-gauge
6061 T6 aluminum receiver
18.5″ barrel
39.75″ overall length
Choice of black or natural finished walnut furniture
Front blade sight with white dot
6+1 capacity
6.5 pounds unloaded
Includes short grip
Uses Benelli Mobil-type chokes
Length of pull 14.25″